PROFEX TEST SPECIFICATION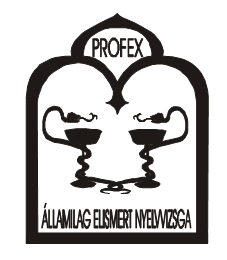 PROFEX (PROficiency EXamination) is a state-recognized LSP bilingual testing system offering language tests in English and German at three levels which are calibrated to the B1, B2 and C1 levels of the Common European Framework. We offer language tests for medical and legal professionals and students throughout the country in more than 20 testing centers, including the headquarter located in Pécs, Hungary, at the University of Pécs, Faculty of General Medicine, LSP Department.
Each exam paper is pre-tested and is processed through social moderation and validation.
The Testing Center is monitored and supervised every two years by the National Language Test Accreditation Board.
The PROFEX language testing system offers both written and oral bilingual language tests: SPECIFICATION